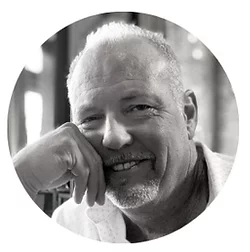 President & Principle Designer
A background in art and music led J.Brett to apply his creative talents first in Columbus, and then to a needed niche in growing Findlay for interior/exterior construction, design, landscape, and hardscape. He now leads this area's only design management group, with a growing list of well over 1,000 clients since 1990. He serves as an excellent start-to-finish resource for homeowners and contractors alike, with a heart for mentoring young enterpreneurs.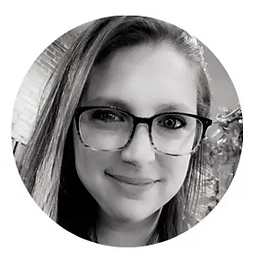 Designer
Jaymee creates beautiful 3D designs, all based on blueprints, photos, and site measurements, combined with her life-long knowledge and understanding of construction. As our tech expert since 2014, she uses various programs to draw up the landscape, hardscape, and build plans for our homeowners and subcontractors. Jaymee studied architecture and environmental design at BGSU, and is a wife and momma to two.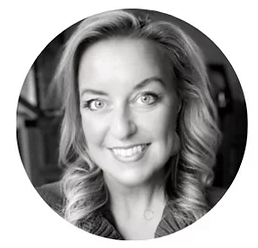 Office Manager,
Marketing Director,
Assistant Designer
Danielle was first a client before joining the team in 2019. Her degrees in communication and education combine to provide the best experience for each prospective and actual client.
In addition to educating the public about Lowenoak through engaging social media and marketing material, her eye for design, detail, and current trends keeps the team relevant and on target. 
"Overall topflight professional services from start to finish. Started with some thoughts about the space, and Lowenoak was able to able to offer a number of very good suggestions and finalize them into a virtual presentation which made it very easy to visualize and understand. This was most helpful in allowing things to proceed. The project itself went very smoothly and was overseen the whole time by Lowenoak. There were no problems or surprises at all. The end result was actually more than expected in looks, functionality, and quality. Could not have asked for more. And yes, the project came in slightly under the quote. Again, no problem at all for highly recommending Lowenoak for landscape design and development."
"Lowenoak first designed and installed our landscaping around our home… They did such a wonderful job on everything! We received many compliments. The design of our landscaping is also unique from others. Their ideas are awesome. We loved our landscaping so much that we had Lowenoak design and install a back patio/pool area for the back of our home! It turned out amazing, all thanks to their awesome talent and design. They also pay attention to every little detail! We would recommend them to anyone!"
"Just wanted to thank you and the entire team for the wonderful job you did for us. From our first meeting when Scott and I knew what we did not like about our property, but were not sure how to fix it. Your team stepped up, addressed our concerns, and delivered results. Lowenoak developed a plan, communicated extremely well with us, and delivered on that plan, giving us an outdoor area that greatly exceeded our expectations. The space went from an area we avoided to a show-cased area of our property. In addition to delivering an outstanding finished product, Lowenoak delivered on time and at the estimated project cost. We will gladly provide an enthusiastically positive reference for Lowenoak to anyone!"